GCSE Results Joy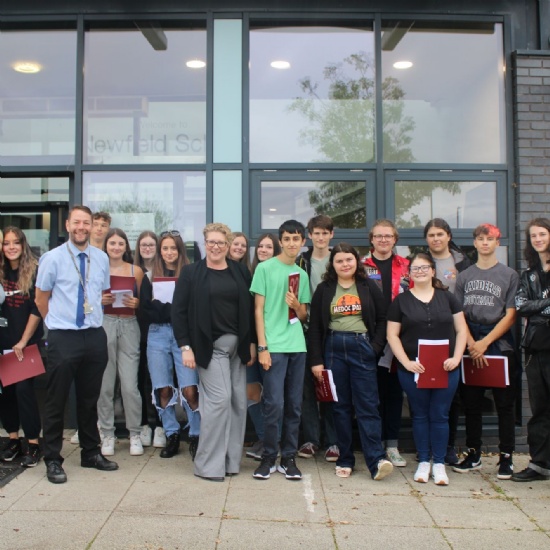 We are absolutely delighted to celebrate a wonderful set of GCSE results with this fantastic cohort of young people today.
Mrs Anderson said "We're absolutely delighted with our results this year, especially as this is a year group that have triumphed under some real adversity. But it's just so pleasing to see that our youngsters have got the grades they needed to go on to those next steps. We've got a number of students who have achieved those top grades and we haven't see that national trend that's been quoted in the media today of a deflation in grades."
Mr Jenkinson said "Against three years of pandemic and a disadvantaged cohort, we've worked super hard for our kids and they have done really, really well. They've not let that disadvantage get them down and they haven't said 'oh I'll give up', they've fought hard for some great results."
Well done to everyone!