What a team effort!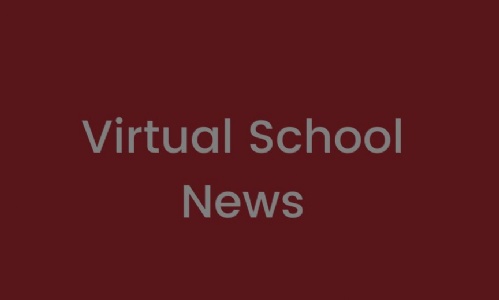 A celebration of the fantastic work in school at this time.
With the first week of 2021 being one of the most testing and demanding on schools, students and families, we felt it important to acknowledge and celebrate the fantastic work going on at Newfield School at the moment.
The lockdown announcement at the start of the month meant the vast majority of students did not return to school as planned after the Christmas break. The in-school offer for the students whose parents are key workers has been quickly established to enable this group of students to attend school and access learning on site. At Newfield School the number of students attending the in-school offer has ranged from 46 to 69 students with approximately 14 staff in school each day supporting this provision.
In a matter of days, staff have achieved the mammoth task of setting up an on-site testing centre. Staff training is underway with test runs planned in the coming days, with a view to student and staff testing commencing this week. This test centre will allow vast numbers of staff and students to receive 'lateral flow tests' in-school, without pre-booking, and to get the results of the test within 30 minutes.
Our support staff have been working tirelessly to ensure families in need of free school meals vouchers and food parcels can receive them in a timely manner. There has been a vast amount of support provided for families in relation to log-ons, Satchel One, Teams access, remote learning and delivering paper copies of learning materials.
All of this at the same time as setting up a virtual school, rolling out remote learning and establishing a broad curriculum offer. Teachers managed to ensure both live and pre-recorded lessons were sent out to our students last week, including some Form Tutors setting up live form periods. In the coming days and weeks, the plan will be to roll out more live lessons, live 'drop ins', mixed in with pre-recorded lessons. The emphasis will be for Key Stage 4 students to receive a higher number of live lessons, and for drop in sessions to be more of a focus for subjects that have project work to be completed.
What has made this whole transition to virtual schooling so successful has been not only the unwavering dedication of our school staff, but the incredible support the school has received from families at home. The patience and encouragement from our school community has been so positive.
Here's some written feedback we've received in the past week:
"Yesterday my son did a Hegarty maths lesson independently (just about), he built a mechanical spider from a kit with my husband, he did Joe Wicks PE on You tube and we played a times tables card game. With 1 lesson a day supported by resources from a subject teacher. I feel he can provide structured learning at his level with our support (both parents are at home) as well as gently developing his ability to learn independently."
and
"Just want to send our support and massive thanks to you and all the staff again. What a monumental heap of craziness. Teachers are doing amazingly well, working as they are!"