Louise Haigh MP Visits Eco Committee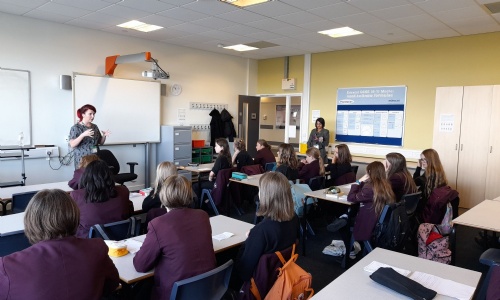 This week we welcomed Louise Haigh MP to our school to meet with the Eco Committee.
It was great to have Louise Haigh MP in school yesterday to discuss the upcoming COP26 and what our students would want to see as the outcomes of this summit in Glasgow.
The discussions were far reaching and included:
The current situation
Taxing polluting companies
Influence of an opposition MP and democracy
The failure to achieve targets from Paris and the confidence in any agreements at COP26
The prospect of climate refugees
Actions we can take as individuals
It was brilliant to see young people's voices and concerns being heard, with Louise taking these up to Glasgow in November.
Louise tweeted:
Great to speak to the Newfield School Eco Committee today. They're dedicated and passionate young people who are determined to address the climate crisis. I'll be taking your fantastic feedback and ideas about climate change to #COP26.